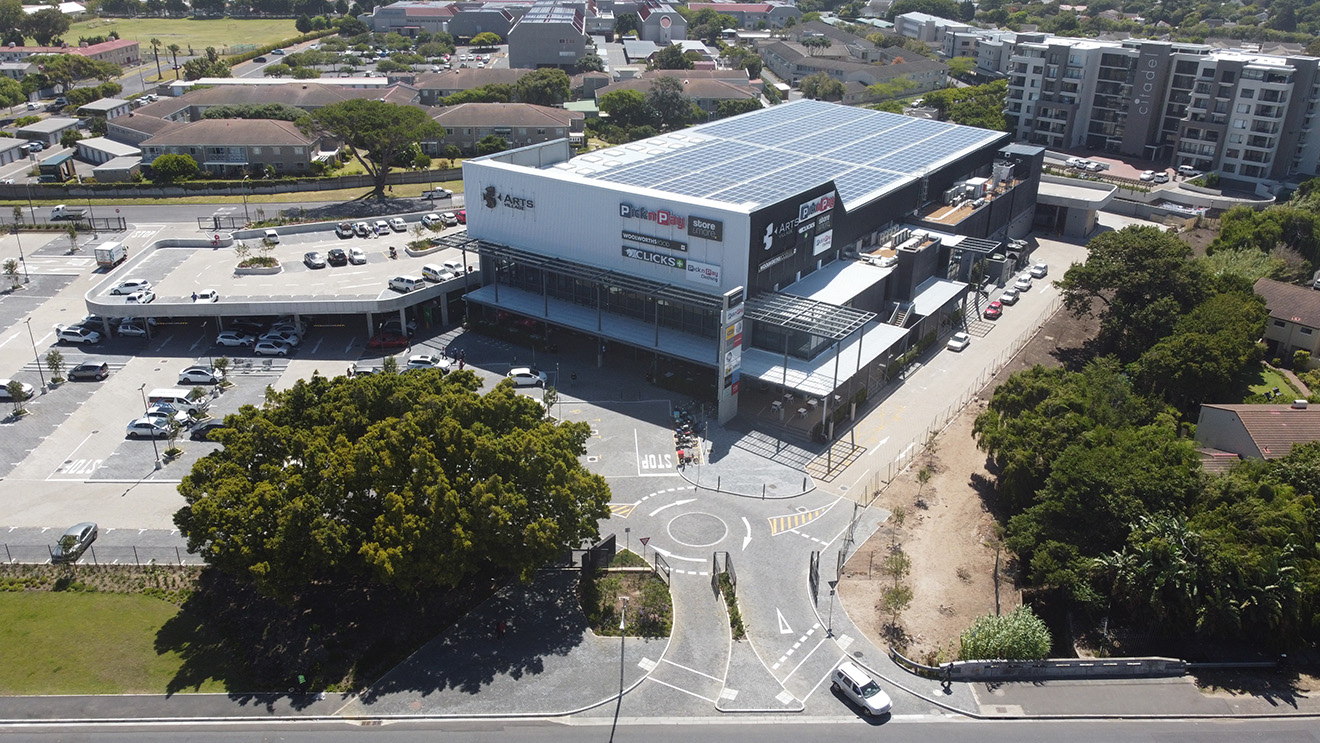 Rapfund has not let the pandemic stop them and has redeveloped the once prominent, and iconic 1970's 3Arts Theatre, which succumbed to urban decay and dereliction in the last two decades, into a modern, convenience shopping centre in the Southern Suburbs of Cape Town, South Africa, namely 3Arts Village.
The 7,400m² glass and concrete structure, with Table Mountain peeking out in the background, is now home to 33 retail, service and food tenants, as well as 2 external drive-thrus. As part of the ode to the heritage of the iconic site, the name was retained, and the existing reinforced concrete shell, which housed the original theatre, was preserved.
Working within the height of the concrete structure, a double-volume convenience shopping centre was constructed, with the aim of providing everything shoppers needed, all under one roof.
A 375 kWP solar system was installed on the roof, to harness the power of the African sun and reduce reliance on the conventional electrical grid, and a borehole system, with JoJo tanks, has been employed for water-wise irrigation. 3Arts Village also has a generator, which allows the centre to be fully operational during any power outages. The riverbank is also being rehabilitated and once complete will be opened to the public to enjoy a bit of shade and nature.
3Arts Village Shopping Centre officially opened on 2 November 2021 and has been a well-received by the community that it serves.